September 28, 2016, 7:30pm | Martha-Ellen Tye Recital Hall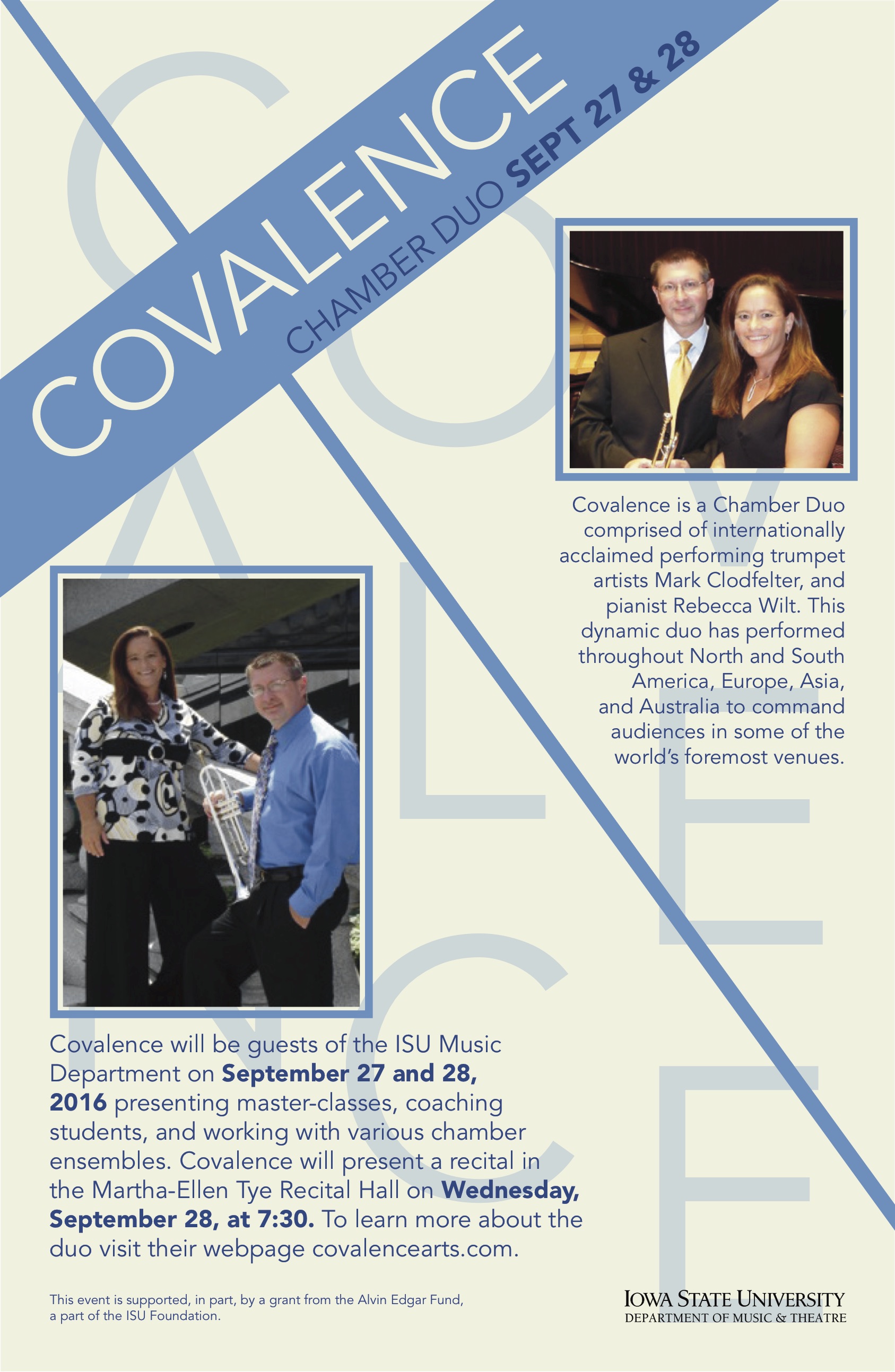 The acclaimed duo, Covalence (featuring trumpeter Mark Clodfelter and pianist Rebecca Wilt), will perform at ISU's Martha-Ellen Tye Recital Hall on September 28 at 7:30 pm. This duo has performed throughout North and South America, Europe, Asia, and Australia in some of the world's foremost venues.

They will also present master-classes during their residency on September 27 and 28. To learn more about the duo visit their webpage at http://covalence.webs.com .

Admission is free.