September 30, 2016, 7:30pm | Fisher Theatre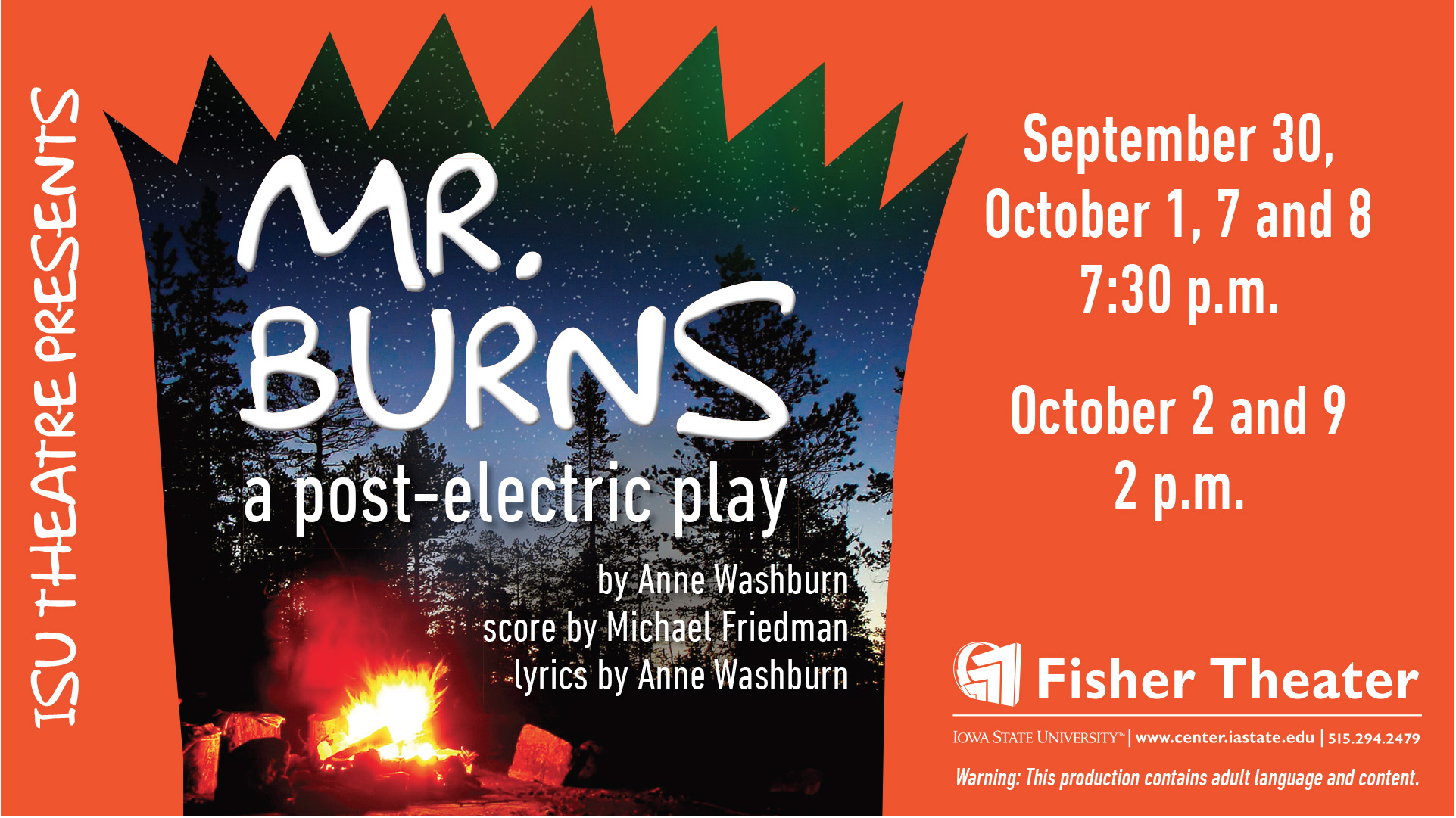 Performances: September 30, October 1, 7, and 8 at 7:30 p.m.; October 2 and 9 at 2 p.m.
At a time in the very near future, a small group of people from a variety of places gather around a campfire after the power grid in the country has been permanently destroyed. To keep up their spirits they discuss episodes of :"The Simpsons." The time jumps seven years and then seventy-five years and the question becomes, "What happens to a pop culture pushed past the fall of civilization?" A music finale helps answer the question.
Adults $18, seniors $16, students $11. Tickets on sale beginning September 12 through the Iowa State Center Ticket Office in Ames, TicketMaster, or at the door before performances.