December 10, 2016, 7:30pm | Fisher Theater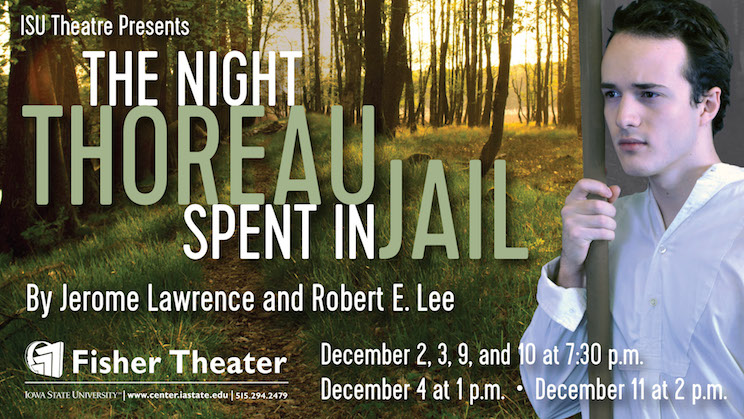 In 1845 a twenty-eight year old man named Henry David Thoreau moved into a one room house on the shore of Walden Pond in order to think and to write. He was already known for his love of nature, philosophy of life, and his passionate abolitionist views. The following year he spent a night in jail for refusing to pay his taxes since the money would go to support the war that was being waged in Mexico. He would become one of the most important writers in American history.
This ISU Theatre production will take place December 2, 3, 9, and 10 at 7:30 p.m.; December 4 at 1 p.m.; and December 11 at 2 p.m. at Fisher Theater in Ames.
Tickets are priced as follows: adults $18, seniors $16 and students $11. Single tickets on sale through the Iowa State Center Ticket Office in Stephens Auditorium and TicketMaster. Tickets are also available at the door.