September 26, 2021, 3:00pm | Martha-Ellen Tye Recital Hall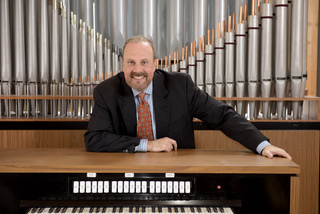 Organist Joby Bell is known for "the breadth of his repertoire, technical virtuosity, and for the personal warmth which shines through in his performances." His acclaimed blog at www.JobyBell.org deals with a comprehensive range of organ-related topics including teaching philosophies, recital preparation, church music, and professional concerns.
Dr. Bell lives on the east coast, but his home away from home is Iowa. He spends summers and Christmas break based in Waukee and has very much enjoyed making new friends in the music world in this area. The Central Iowa Chapter of the American Guild of Organists is his primary chapter, while he is a dual member of four additional, secondary chapters closer to home.