September 7, 2021, 3:30-5:30pm | Memorial Union Sun Room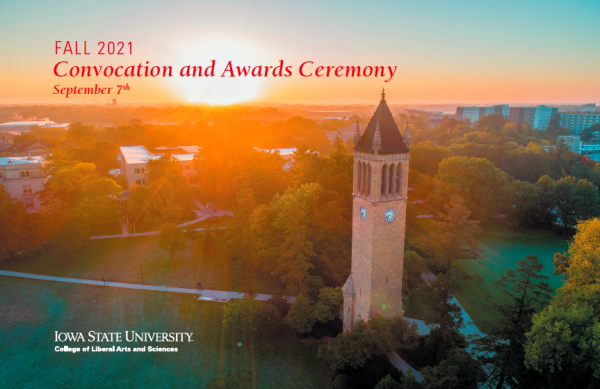 Tuesday, September 7, 3:30-5:30pm | Memorial Union Sun Room
The College of Liberal Arts and Sciences invites faculty and staff to attend the Fall 2021 LAS Faculty and Staff Convocation and Awards Ceremony on Tuesday, September 7.
Dean Beate Schmittmann will present on the "State of the College," followed by awards recognition and a reception.
A full list of award winners that will be recognized at this event can be found here.
The event livestream is located below. An event recording will be available here after captions have been added.
Please contact Erin Halverson (erinh1@iastate.edu) for any questions.