December 16, 2022, 4:00pm | Stephens Auditorium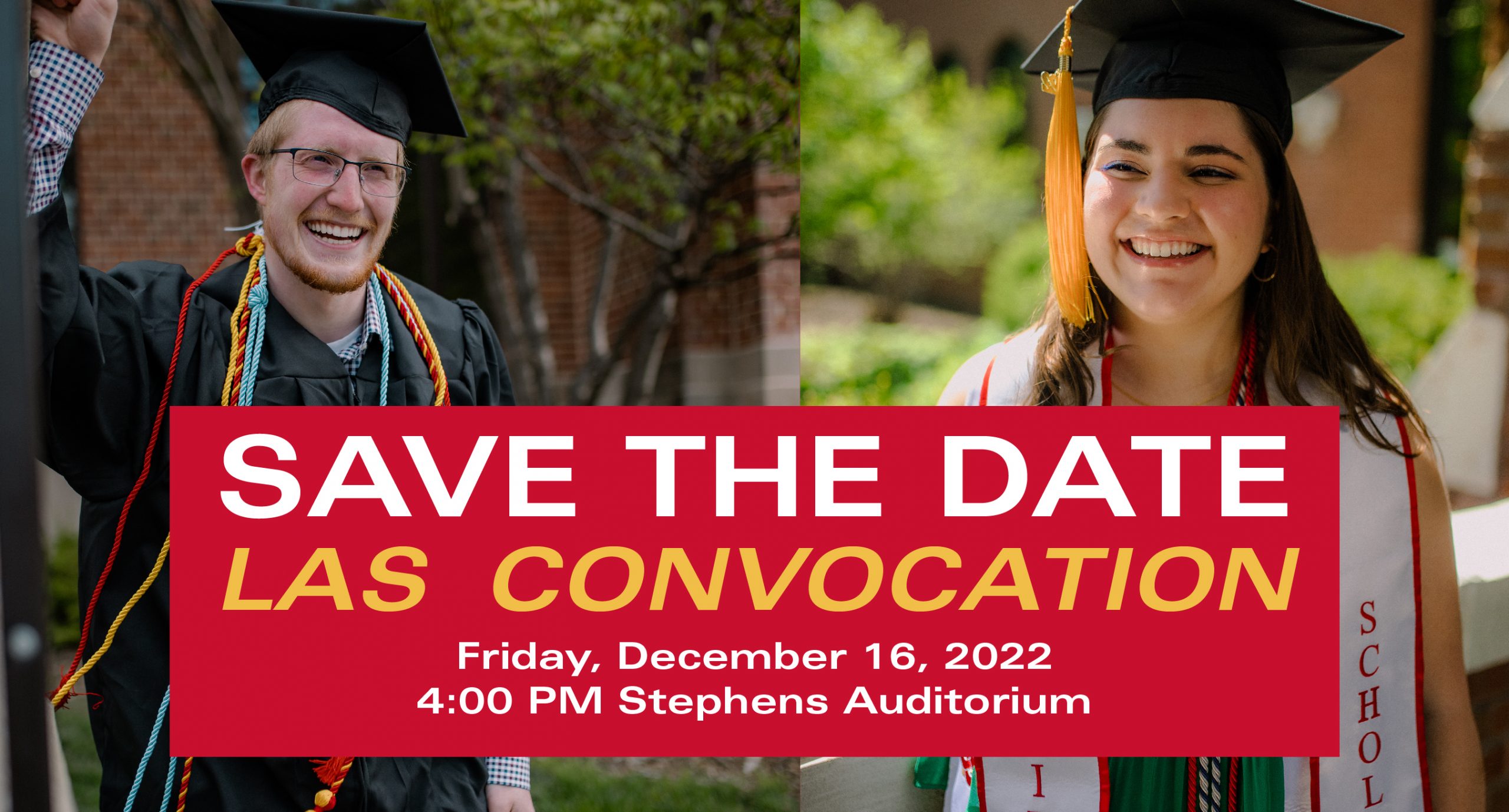 The College of Liberal Arts and Sciences (LAS) Convocation is a separate event from the official Iowa State University commencement ceremonies. Convocation only includes students from the LAS college and offers students and their guests a more personalized celebration of their achievement. Seating is unlimited, and no tickets are required. Attendance is optional.
The LAS Convocation will include greetings from the Dean of the college, a student speaker, and individual recognition of graduating students in attendance. Students will cross the stage as their names and a personal quote are read, and they will be recognized by the Dean and a faculty representative from their department. A professional photographer will take photos of each student and send proofs to each student for optional purchase. We estimate the event will last no longer than 90 minutes.
Visit: https://las.iastate.edu/students/academic-services/graduation/ for more information.