November 2, 2022, 6:00pm | Stephens Auditorium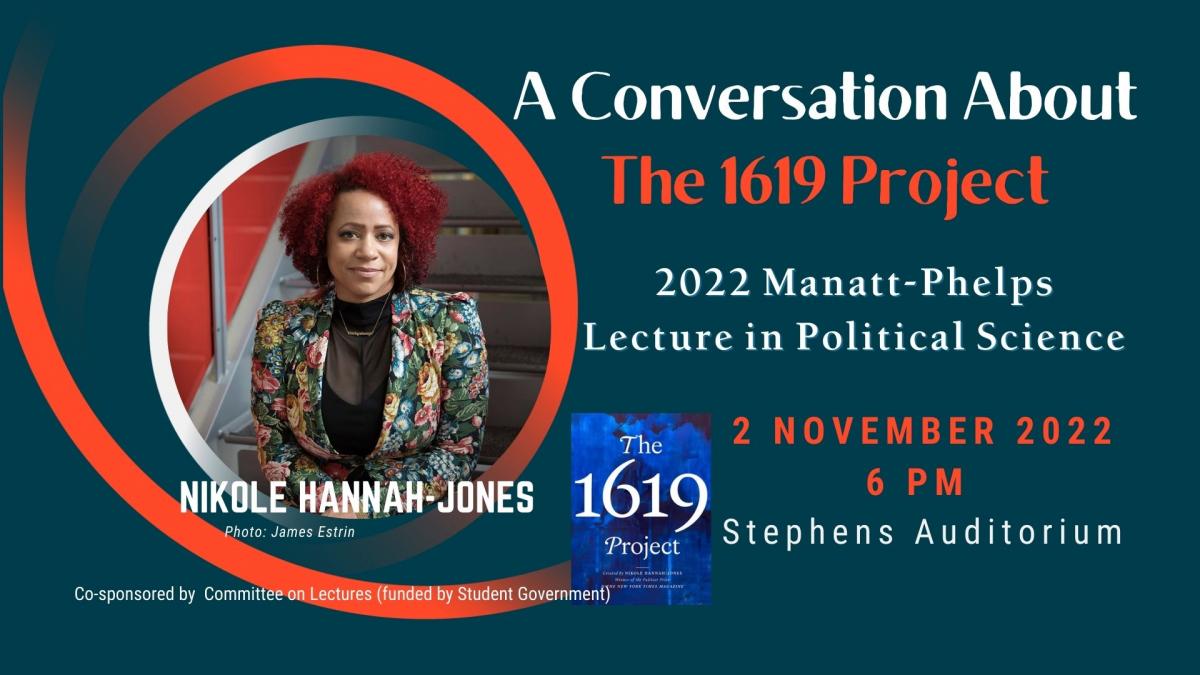 Nikole Hannah-Jones, the Pulitzer Prize-winning creator of The 1619 Project and staff writer at The New York Times Magazine, will visit Iowa State to present "A Conversation about the 1619 Project" for the 2022 Manatt-Phelps Lecture in Political Science. The event, held on Nov. 2 at 6:00 p.m. in Stephens Auditorium, is free and open to the public. A book signing will follow the lecture.
Nikole Hannah-Jones is the Pulitzer Prize-winning creator of the 1619 Project and a staff writer at The New York Times Magazine. The book version of The 1619 Project was an instant #1 New York Times bestseller. Hannah-Jones has spent her career investigating racial inequality and injustice, and her reporting has earned her the MacArthur Fellowship, known as the Genius grant, a Peabody Award, two George Polk Awards and the National Magazine Award three times. She also serves as the Knight Chair of Race and Journalism at Howard University, where she is founding the Center for Journalism & Democracy.
Hannah-Jones is also the co-founder of the Ida B. Wells Society for Investigative Reporting, which seeks to increase the number of investigative reporters and editors of color, and this year she opened the 1619 Freedom School, a free, afterschool literacy program in her hometown of Waterloo, Iowa. Hannah-Jones holds a Master of Arts in Mass Communication from the University of North Carolina at Chapel Hill and earned her BA in History and African-American studies from the University of Notre Dame.
Due to speaker request this event will NOT be live streamed or recorded.
Co-sponsors of this lecture include:
Political Science
Committee on Lectures (funded by Student Government)
Parks Library
College of Liberal Arts and Sciences
African American Studies Program
Carrie Chapman Catt Center for Women and Politics
Margaret Sloss Center for Women and Gender Equity
University Committee for the Advancement of Women and Gender Equity
Office for Diversity, Equity, and Inclusion